Utah Business Consultant Tim Ward Uses Theory of Constraints, Lean & Six Sigma Tools to Strengthen Your Business
Are You at Your Wits End?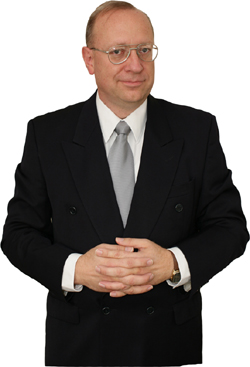 If so, Manufacturing Consulting Services, Inc. can help. We understand, as few do, the overwhelming challenges and pressures of owning and operating a business. Whether you are in a manufacturing or service based industry, Mr. Ward offers his experience and expertise with proven methods to help identify and eliminate your business pain!
Techniques that Get OUTSTANDING Results
Here are just a few results our clients have experienced:
Profits increased by more than 500%
Door–to-door time decreased by 90% with similar drops in work-in-process inventory
Average throughput time dropped from 10 days to 1 day
Floor space requirements decreased by 40%
Distance product has to travel from start of production to completion decreased by 65%
Employee productivity increased by more than 200%
Read more: Case Studies
Proven Business Tools for Every Industry
By applying the Theory of Constraints, Lean Thinking, and Six Sigma tools, we are able to pinpoint your business's biggest obstacles to success and help you to remove these constraints once and for all. These process improvement methods are skillfully taught and executed within your organization under the guidance of Mr. Ward.
How to Optimize Your Business from Concept to Collection – Video Workshop
In March 2016, one of our affiliates videotaped our Workshop on how to apply the basics of the Theory of Constraints, Lean Thinking, and Six Sigma tools to identify client's initial largest impact opportunity in terms of increasing profit and company valuation while decreasing business-related interruptions and business-cycle failure risk.  Clients that pursue these methods routinely increase their company valuation by 200% to 1,200% within 3 years… some much faster… it depends on how quickly they implement the sequential changes that these methods select.  Here is the workshop that introduces these methods and starts you on your own path to these results:
How to Optimize Your Business from Concept to Collection – Workshop
Lean Business-Saving Tools for All!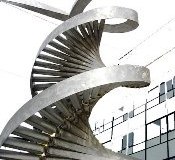 This website exists to serve as an educational resource for business owners, Lean students and practitioners alike. It is Mr. Ward's passion and privilege to share these methodologies to a worldwide audience.
Now you can finally get the Resources you need to FIX hassle-ridden organization-wide process designs, thereby increasing your organization's survivability and profitability
Contact MaCS today at 801-979-6787 to arrange a free telephone consultation.
Have You Ever
Do you worry about eminent business failure?
We help companies turn around business failure… but you must be decisive to benefit from this coaching.
We worked with a large contract machine shop who was just on the edge of their bank pulling their credit line, which would result in their eminent bankruptcy.  Each month, when their banker asked how they were doing, they told him what they were doing because of our coaching… & he gave them another month… or 2.  Their productivity became so high, that within 9 months, they had their highest profitability month ever (by more than 4 times) and paid all their Accounts/Payable down to 60 days and, for the first time in years, dropped off of COD deliveries from most of their main suppliers.  (People who have been there will appreciate not having any more COD material deliveries… having to schedule your jobs by who you could afford to buy material from… today!) Then, they duplicated it the next month and wrote off several years of bad debt! The Results: peace, prosperity & steady profitability each month in place of ceaseless fear and scrambling.
Do you ever worry about your business failure during an economic downturn?
We help firms prepare to survive downturns by significantly increasing their competitive delivery, quality, innovation, efficiency and profitability performance.  Downturns are a game, not of the first one wins, but of the last one dies!
With our coaching, a custom kitchen cabinet firm cut both their throughput time and their work-in-process inventories by 50%, within two and a half months.  Their production speed and flexibility increased so much, that within a year, they were calling their client, on-site construction supervisors two to three weeks ahead of their initial delivery date to see if their project was ahead, on time or behind schedule and then change their own, in-plant production scheduling to deliver exactly on (current) schedule!  Among other things, this reduced their Working Capital requirements by dropping the time between when they paid for material and labor and when they got paid for them from weeks to days.  They not only switched from financing their company via increased-growth-based cash flow (while running in the red) for 10 years (seriously!) to becoming solidly profitable, but they also said that they survived and thrived in the 2008-2011 recession while their competitors were dropping like flies!